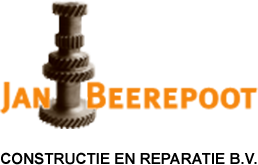 On site
Maintenance and repair often takes place on-site. Such as restoring and revising auxiliary tools, hydraulic systems (cylinders), cable and other installations. In support, we make use of excellent equipped service cars. For example, an electricity generating unit is on board to efficiently execute the activities on-site. This saves transport costs and therefore time!

We also provide milling on-site, including flattening machine frames.

For the repairs that cannot be done on-site we have a well-equipped workshop.