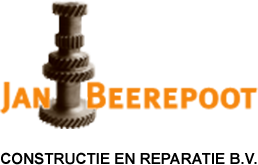 About us
A solution for every problem. That sounds ambitious. Nevertheless, in all honesty we think we are able to realize this in our specialism.

Since 1994 we have been offering solutions for technical problems on dredging technique, power plants, crane repairs, land terracing repairs, industrial maintenance, ships engines and auxiliary installations.

Meanwhile, we have grown into a full-service company. We offer a broad-ranging service both on-site and at the workshop, including boring, welding, milling and general machinery maintenance and repair.

• CNC turning, milling, plasma cutting
• Conventional milling 1800 x 800x 800 mm
• Designing and drawing mechanical engineering
• Industrial maintenance, wear and tear control
• Welding of steel, aluminium and stainless steel
• On-site boring
• Laser alignment

In short, a solution for every problem!